Willemstad - Op vrijdag 23 september veranderd Shout Productions het Octagonplein van het Avila Beach Hotel tot een spectaculair pop-up outdoor Nightclub.
Met grote velourse gordijnen als ingang. Picolo's als hostesses en tafeltjes met lampjes op het plein gaat de organisator een Frank Sinatra Jaren '30 achtige sfeer creëren. 'Frank Sinatra is natuurlijk een icoon in de muziekwereld met geweldige swing nummers en heerlijke dream-away songs.
Denk alleen al aan 'Fly me to the Moon', 'The lady is a Tramp', Hit the road Jack', 'New York New York', 'I did it my way' en heel veel andere hits. Maar naast Frank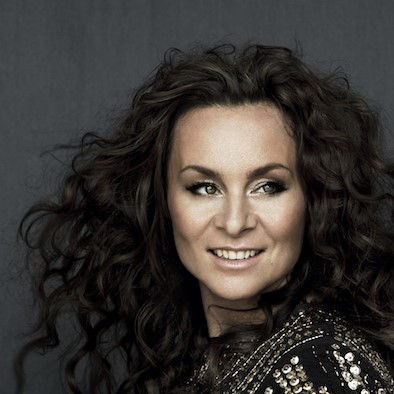 Sinatra zijn er nog zoveel prachtige liedjes gemaakt in soortgelijke stijl. Wat dacht u van Burt Bacharach, Stevie Wonder, Toots Thielemans? Ook deze zullen 23 september gegarandeerd de revue passeren' Aldus Shout Productions.
Niemand minder dan Trijntje Oosterhuis zal met haar muzikanten afreizen naar Curaçao om tijdens deze bijzondere avond al deze nummers te spelen. Uniek omdat veel nummers speciaal voor deze show gerepeteerd worden.
Oosterhuis (Amsterdam, 1973) behoort al jaren tot een van de topvocalisten van Nederland, en werkte samen met grootheden als Queen, Lionel Richie, Salomon Burke, Andrea Borcelli, Burt Bacharach en Jean 'Toots' Thielemans.
De organisator roept alle bezoekers op in stijl naar dit bijzondere intieme concert te komen.
Voor de snelle beslissers zijn er vanaf vandaag Earlybird-kaarten verkrijgbaar voor 55 gulden. Op=Op. Ook zijn er VIP zitplaatsen en diner arrangementen verkrijgbaar. Meer informatie kunt u nalezen op de website van de organisator.
Kaarten zijn verkrijgbaar bij Albert Heijn Zeelandia, Van den Tweel Supermarkt Jan Thiel of via de website www.shoutcuracao.com.